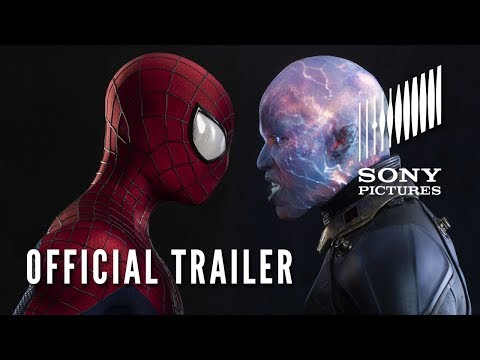 First trailer for next summer's The Amazing Spider-Man 2…this seems to be generating a collective meh in the comments sections i've looked at, but i think it looks promising.
The last one was okay, this looks like it could be better? Definitely looks and feels more like a comic book, for better (ie: a couple of almost overt references to the Sinister Six, the Rhino zord, and apparently they're paying off the stuff with Peter's parents by giving him his own batcave?), and worse (Foxx's line about, "a world without Spider-Man.")
Only major complaint is the lack of a mask on the Green/Hob Goblin…i love the Goblin characters, mostly because they're these super-strong, intellectually-enhanced, uber-alpha types who are still weird enough to feel compelled to run around in goofy rubber masks. Hope someone actually uses that aspect of the character(s) in an adaptation, someday.