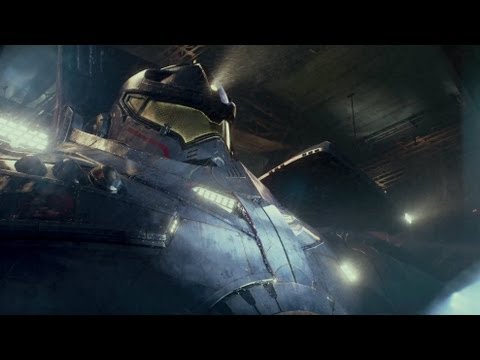 Was asked what i thought of the Pacific Rim trailer…do you remember that feeling upon seeing key aspects of the Watchmen storyline ripped off borrowed by The Incredibles and that first season of Heroes, long before the release of Zack Snyder's adaptation? That's exactly what the Pacific Rim trailer feels like.
If a trailer features a giant blue humanoid mecha being controlled inside by a man and a girl, there better also be a shot of a sweet, black sedan driving through a dystopian, domed city, with the accompanying voiceover, "My name is Roger Smith. I perform a much needed job here in the city of amnesia."
And yeah, i know this is borrowing even more heavily from Evangelion, as well, but i'm not as invested in that series.  My sympathies to its fans, though.
Of course i'm going to see it, but with a head full of resent and reservations. If this performs really well, though, and leads to a proper live-action Big O adaptation by Nolan, Fincher, or the like, then all is forgiven.