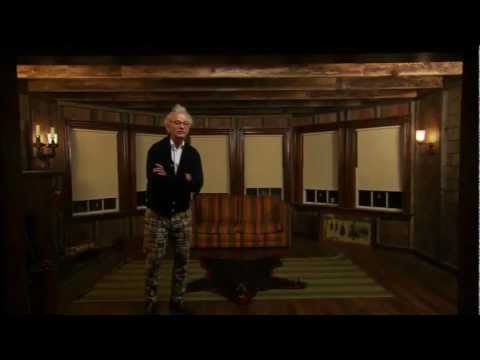 There's a transcendent, almost alchemical, moment towards the end of  Wes Anderson's The Life Aquatic, when Bill Murray finally encounters the Jaguar Shark, with the most perfect Sigur Ros track playing over the soundtrack. There's a similiarly perfect moment in The Darjeeling Limited, when the narrative pauses to offer a glimpse into the world of every minor character in the story, ending with a tiger that's only been referenced up to that point. Saw Moonrise Kingdom last night, and there are not one but two such moments in it. It's brilliant, i love it, and Bruce Willis and Ed Norton fit so perfectly into Anderson's regular troupe, i hope they continue on. Highest possible recommendation,  urge you to seek this out.
How does it rank against Anderson's other films? Don't know yet, need to see it another 3 times to answer definitively (so probably by monday…), but it's definitely up there, and it's my favorite of the year (at least until TDKR arrives.)  Also, i've long hoped for a Wes Anderson-directed comic book movie, but given the depth of performance he's able to evoke  here from teen leads Jared Gilman and Kara Hayward, and the increasing number of toy brand-based films, can't help but think he'd do something  astoundingly dope with a live-action Monster High or Pokemon.
Teh 5 best of 2012 (so far…)
5. Tim & Eric's Billion Dollar Movie – #5 was a toss-up between The Hunger Games and T&E…gave the edge to the movie with more James Quall.
4.  Haywire 
3.  The Avengers - i'll admit Mark Ruffalo was great here, but Moonrise will definitely get you wondering how much better it could have been, had Norton returned…
2. Safe - promise i'm not being a bitter DC fan putting an action movie nobody saw over The Avengeres…loved Avengers, but Safe is really that good. Best final boss fight since Equilibrium. 
1. Moonrise Kingdom
I also kinda wanted to see Men in Black 3 over the weekend…that desire has been amplified by this superbly executed hybrid, Moonrise in Black: