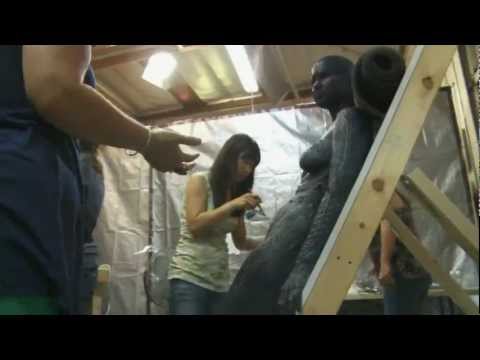 X-Men: First Class wasn't just the best comic book movie of the year, it was also the most sex-drenched and smartest summer movie since…well, since Inception and Splice from the summer before. Which means it's worth buying when it hits on blu-ray next Friday, September 9th (…or right now, apparently, if you can find the right shady corner in the fashion district.)
The video embedded above is one of the extras on the blu and dvd discs, detailing the 7 hour makeup process that transformed Oscar nominee Jennifer Lawrence into young Mystique. Good stuff if you dug the movie, are interested in character makeup process, or just enjoy the sight of bare blue bum.
I have intimate knowledge of how unfun the body makeup process can be, so full respect to Jennifer for enduring it with a smile. Of course, i'm sure the assistants and seven figure paycheck help.