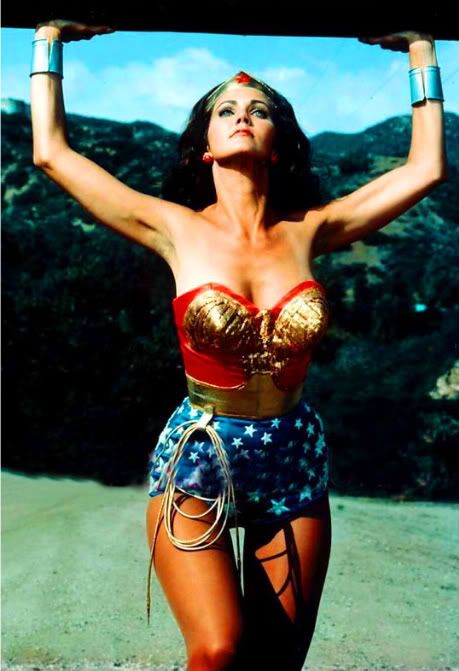 Screwing around on Youtube occasionally yields spectacularly random rewards. Looking for something else, I stumble on my all-time favorite promo for one of the best shows of the decade, and a couple excerpts from the old Wonder Woman teevee show from the 70′s. I've never actually seen an episode, but I'm motivated to track them down now; they really  demonstrate just how easy launching a Wonder Woman film franchise really could be.
How could this languish in development at Warner Bros for over a decade, when they were banging out stuff as apparently entertaining as this on a weekly basis for no money and with no cg. The only minor challenge I can see is finding an actress who could fill out the one-piece armor as well as Linda Carter clearly did. Hire Jessica Biel + replace the dork in the pic below with Megan Gale in a Cheetah outfit or Giganta flintstones dress = enjoy your $300 million profit moneys.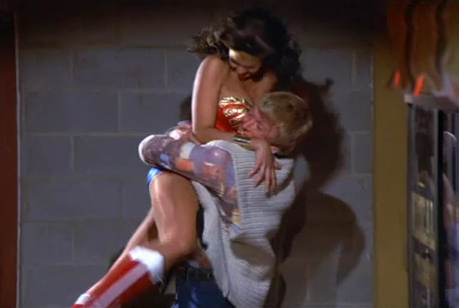 There's at least two or three spectacularly odd fetishes on display in that video. Not sure how it hasn't become a ytmnd meme.
Finally, I remember loving the hell out of this beautiful and subtle promo for the launch of Wonder Showzen season 2 on MTV2. Probably meaningless if you're not already a fan…but I dig it.