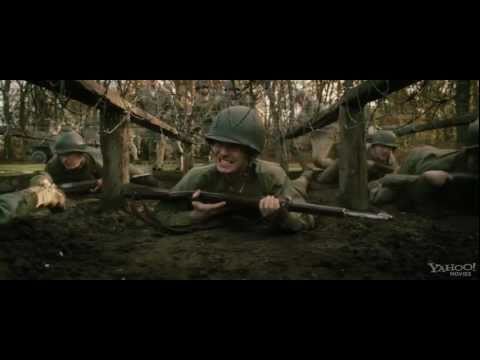 Last summer, Resident Evil: Afterlife grossed a staggering (for its relatively low cost) $ 296 million globally, on the basis of a brilliant trailer powered by A Perfect Circle's The Outsider. Now here's the final trailer for Captain America: The First Avenger, featuring Forty Six & 2 by Mr. Maynard's other band. Fingers crossed it will also over-perform to the point where both bands' catalogs are eventually gleaned to exhaustion by film music supervisors.
It may not be quite enough to take the crown away from X-Men: First Class for best trailer of the summer, but fuck it's close…and i'm now far, far more excited about seeing than i ever might've imagined. Even if Tony Stark's dad looks a little more like Oliver Platt than Howard Hughes.
Also, this comment on the youtube page for Forty Six & 2 resulted in my laptop being sprayed with coconut water.