New superheroine cosplay pics, this being part 2 of 2 featuring Kat as Harley Quinn. Kind of giddy between my Kickstarter  book project selling out and funding over 2x what i was initially seeking, and getting to see X-Men: First Class earlier this week, so what better way to celebrate?
Going to E3 next month for at least one day. Really hoping for a chance to play Batman: Arkham City and Gotham City Imposters, one featuring a new take on Harley, the other offering the ability to build new, Harley-ish characters.
More after the jump. Under 18, or offended by nudity, go here instead…
So you've seen what we can do with with $0, really looking forward to escalating the production values with an actual budget for things like studio time, props, and costuming. A huge THANK YOU to everyone who pledged the project on Kickstarter!
Christ there's alot of pics of this, and i haven't even gotten to the pics of Jessica and Virginia in the Harley costume. It's a fun character, so she'll be showing up again…maybe with her partners in crime next time.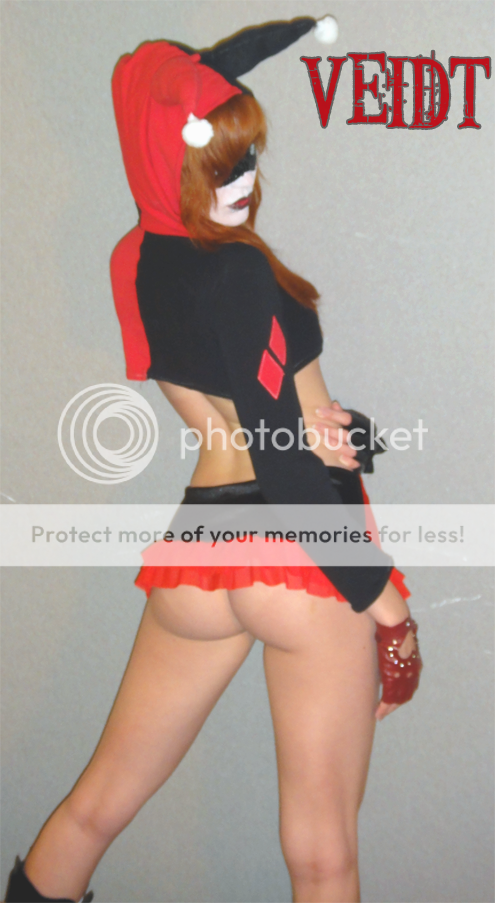 Will write up more on X-Men: First Class when i get a chance, but the exec summary is i have a new favorite Marvel movie (sorry Thom Jane and Ray Stevenson), and maybe a new favorite movie of 2011, so far. Need to see it again, to figure out if it goes in front of, or just behind, Hanna.
You have no idea how difficult it is putting a post like this together on my phone. You're welcome.
If you've made it this far down, then achievement unlocked.
And that's it for now. Thanks Kat for looking ever so dope.