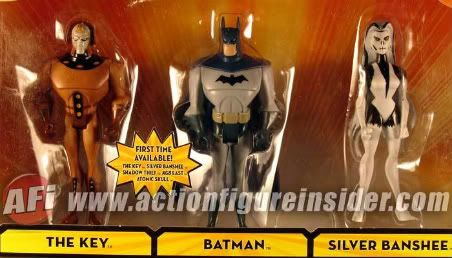 Julius Marx of AFI has shots of the 2 new, Target exclusive, Justice League Unlimited action figure 6 packs, up on his blog here.
One five pack is Batman plus five new villains [all of which I want, especially Silver Banshee(!!) and The Key -even if it isn't the Grant Morrison Key], and the other has Superman with Deadman and Crimson Fox(!)…and three losers nobody likes.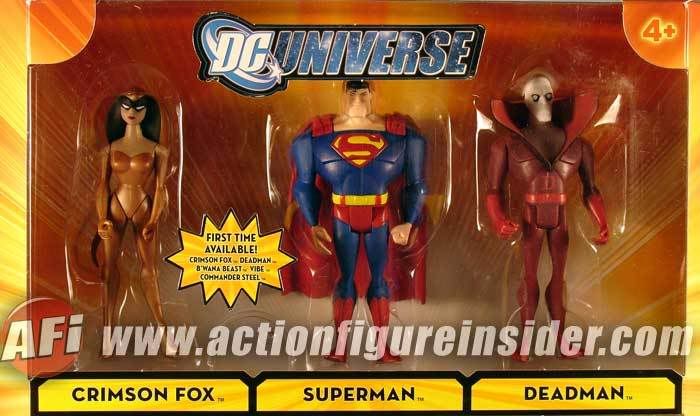 All I need now are an Owl Man and a Prometheus, and I'll be very happy. I'll even knock off the evil vibes and imprecatory prayers I send Mattel's way, for making almost all of their DC Universe Classics default ebay exclusives. I say almost, because I guess there's always Frank & Sons.