…but the upside? Ahhhh. This could be something truly spectacular. In one weekend you have The Men Who Stare at Goats, The Box, and The Fourth Kind, all opening against each other. So? Glad you asked. Mostly, it's the talent involved:
- George Clooney starred in my absolute favorite movie of the decade, Solaris. Michael Clayton was pretty fucking sweet, too.
- Richard Kelly directed two of my other favorite films of this decade, Donnie Darko and the unbelievably underrated Southland Tales. The Box marks his first film he didn't write, so it'll be interesting to see how much of his elegant strangeness he's managed to infuse. This is also his first wide theatrical release, though, indicating that the mass-audience alienating smart and weird stuff may have been toned down. Which would suck, but at least there wasn't another 7 year gap between his movies.
- Milla Jovovich is the preeminent goddess working in film today.
But then there's also the undercurrent of shared genre. All three of these contain elements of sci-fi and fantasy, to varying degrees. It's odd to see 3 major releases with that much potential crossover of target audience simultaneously set at each other. I'll definitely be hitting all 3, but the sad likelihood is that they'll all probably get killed by the fucking Jim Carrey 3D cg lametrain.
So financially, it's probably a wash…but artistically? I'll be disappointed/devastated if I don't come away with at least 1 new favorite to watch over and over.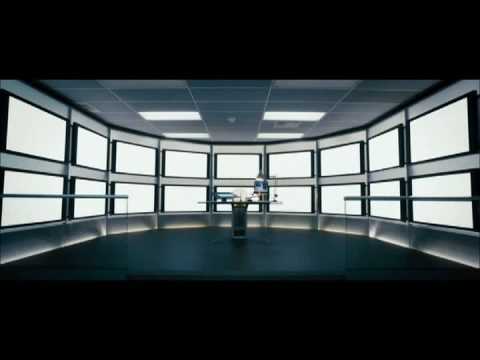 Jesus, Southland Tales really was something special. A thermodynamic miracle. It's like a Doctor Who episode the Doctor was too fucking scared to show up in.